Subscribe to our newsletter to be kept up to date with our latest products, specials and offers.
Top 10 team building ideas in Perth
Are you looking to improve teamwork? Whether it is for your office or sports club, team building activities can help build stronger relationships and improve team development. It's crucial for people to spend time with their team members outside of working hours or training. This gives them the opportunity to have fun with their colleagues or teammates so they don't always associate them with work. Below we have compiled a list of the top 10 team building ideas in Perth to help improve teamwork and boost morale.
Obstacle course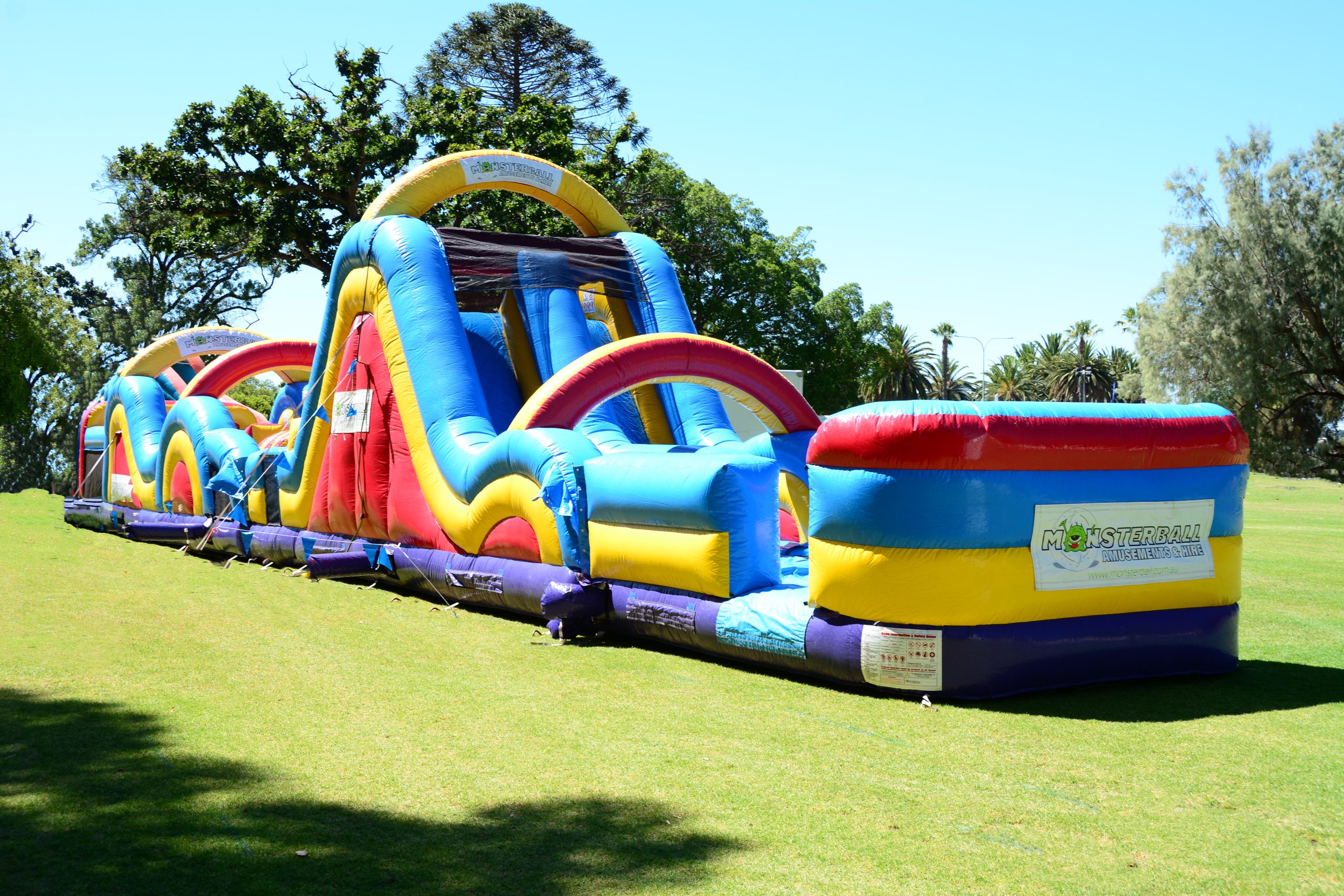 Put your team to the test with a fun outdoor activity. Obstacle courses are a great way to spend time outside the office or training ground. They can be customized according to your needs and can be as easy or as difficult as you want them to be. If you are really trying to challenge yourself, consider adding water to your obstacle course event. We guarantee everyone in your staff or club will enjoy the experience and come back for a second run. The best way to approach an obstacle course is by timing each participant and rewarding the top three with prizes. There is no risk of anybody getting hurt as the course is made out of soft structures similar to bouncy castles.
Go-karting
Want to be like Western Australia's very own Daniel Ricciardo? Then go-karting is the way to go. Find out which one of your employees or team members is the next F1 driver with a fun go-kart race. You can opt for an indoor track or an outdoor one and the best thing is that no driver's license is required to drive a go-kart. This is a perfect team-building activity for junior sports teams as no previous driving experience is required.
Cookout
A good old-fashioned cookout can be an effective way of bringing the team together. You can either book a venue and have a Masterchef-style cookout or you can have your employees/teammates bring a homemade dish. To make the challenge more fun, consider putting a limit on the number of ingredients or placing a time limit for cooking the food. Randomly pairing up people is probably the best way to develop teamwork, especially between team members that don't normally work with each other.
Paintballing
Probably one of the most popular team events, paintballing is a great outdoor activity you can do in Perth. Be warned, it can hurt a little and can be hard to include everyone. This event is best suited for sports teams, but depending on the people in your office it can also be a great idea for a corporate event. Try shuffling the teams after each round for maximum team building effectiveness.
Hiking
The most economic of outdoor activities, hiking can be a great way to develop teamwork if you are on a budget. Western Australia has some of the best hiking trails in the country, and many of them can be found in the nearby Perth hills. Simply pick a trail that suits your team's physical ability and get started. Don't forget to bring a packed lunch and plenty of water.
Escape room
Definitely one of the strangest group activities, escape rooms have grown in popularity in recent years. The event consists of your team being voluntarily locked up in a room and using clues to escape. The average game lasts around 90 minutes and is great if you are strapped for time. Most places also offer prizes and put your picture onto the wall of fame if you complete the game in a set amount of time.
Bubble soccer
We all know a person who dives as soon as you touch them, but with bubble soccer, this is not an issue. Players are placed inside a giant transparent bubble, allowing them to bump into each other without getting hurt. This team-building event is both safe and fun and is a great way to spend time outdoors. You want to make the teams as even as possible, so make sure you spread out the 'big people'. Once you are done forming the squads, set up a small tournament and award the best-performing team.
Laser tag
If paintballing is too rough for you, then laser tag is a great alternative. It's perfect for large group activities, and unlike paintballing, you don't have to worry about running out of ammo. In laser tag, you can have multiple teams playing against each other at once, and a fun way to approach it is by forming teams according to departments or playing positions if you are a sports club.
Art classes
You may not think of art classes when searching for team building events, but they are actually a very inclusive activity. It doesn't matter what your age or physical ability is, you can enjoy painting while sipping some nice wine. You can even extend the event to your employees' or teammates' families and have different painting classes for kids and adults. If there are small kids, consider searching for a bouncy castle hire in Perth to keep them entertained in case they get bored of painting.
Quiz night
The greatest of team events if you are going out for Friday drinks, the notorious quiz night is the ideal way to improve the team's culture while having fun. Almost every pub or bar organizes a quiz night, but if you prefer, you can host one in-house. Use a projector or television to display the quiz questions, and don't forget to have a wide range of topics! You want to make sure everybody feels included and has some knowledge to offer.
There you go! Here are the top 10 team building ideas in Perth, perfect for both corporate team building activities and sports club events. Don't forget to choose an activity that suits everyone on your team and make sure to reward people with prizes.